WHAT IS OSTEOARTHRITIS (OA)?
OSTEOARTHRITIS(OA) is a degenerative joint disease or degenerative arthritis, osteoarthritis (OA) is the most common chronic condition of the joints.OA can affect any joint, but it occurs most often in knees, hips, lower back and neck, small joints of the fingers and the bases of the thumb and big toe.
In normal joints, a firm, rubbery material called cartilage covers the end of each bone. Cartilage provides a smooth, gliding surface for joint motion and acts as a cushion between the bones. In OA, the cartilage breaks down, causing pain, swelling and problems moving the joint. As OA worsens over time, bones may break down and develop growths called spurs. Bits of bone or cartilage may chip off and float around in the joint. In the body, an inflammatory process occurs and cytokines (proteins) and enzymes develop that further damage the cartilage. In the final stages of OA, the cartilage wears away and bone rubs against bone leading to joint damage and more pain.
Although OA occurs in people of all ages, osteoarthritis is most common in people older than 65. Common risk factors include increasing age, obesity, previous joint injury, overuse of the joint, weak thigh muscles, and genes.
One in two adults will develop symptoms of knee OA during their lives.
One in four adults will development symptoms of hip OA by age 85.
One in 12 people 60 years or older have hand OA.
A. WHAT IS VISCOSUPPLEMENT?
Viscosupplement is a treatment using Hyaluronic Acid(HA) or Sodium Hyaluronate to replace diseased synocial fluid and to restore the visco-elasticity loss in the knee joint caused by osteoarthritis (OA). For over 15 years in Malaysia ,treatment with viscosupplement is generally safe and effective.
Many brands and formulations have evolved,from using different sources of HA, different HA concentration, high or low molecular weight to cross-linked or non cross-linked formula and is even used concomitantly with blood derived plasma product.
Viscosupplement such as Hyruan ONE, is a SINGLE injection HA, formulated using latest technology, non-avian source(not from chicken source),cross-linked, high molecular weight and contains high HA concentration.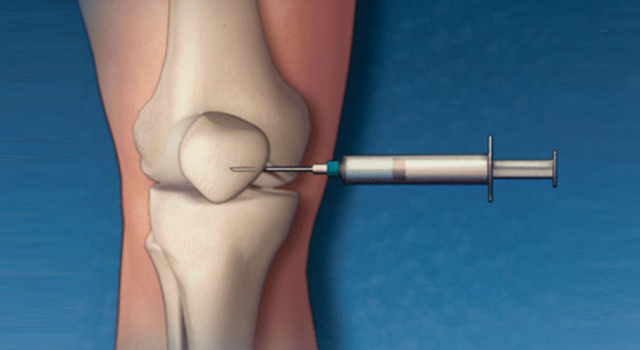 B. THE OBJECTIVES OF TREATMENT
1.To reduce pain
2.To improve mobility
3.To bring your joints back to life.
C. HOW LONG DOES THE PAIN RELIEF LAST?
1. You may start to feel the pain reduction 2-3 weeks after the treatment and the greatest pain reduction can be felt after week 10 to week 14.
2. Pain relief duration varies across patient to patient depending on the severity of the knee OA stage.
3. For mild to moderate stage, it may last up to 6 months.Some patients may experience continuous pain relief beyond 6 months.
D. ANY CONTRA-INDICATIONS?
The common but temporary side effects reported are redness, warmth, swelling and injection site pain.These effects will normally go away after 48 hours post treatment.If it happens to you, you may put a cold pack over the area and reduce joint movement for the next 48 hours.
If these effects persist for more than a week,please kindly visit your doctor for further examination.
E. WHAT TO EXPECT DURING INJECTION?
Most doctors will use a small volume of local anaesthetic to soothe the sensation during injection.Most of the time,patients will not feel the sensation during injection and the procedure can be done in less than 5 minutes.After which the doctor will mobilize your joint a few times to get the Hyruan ONE distributed evenly in the joint.You may walk like normal after the injection.It is advisable to rest and reduce movement for the next 48 hours.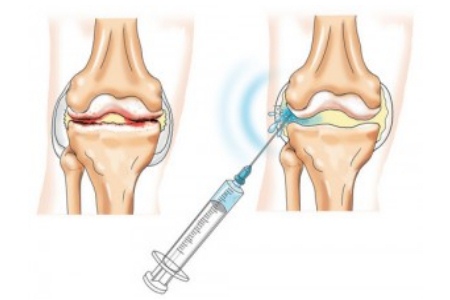 F. ARE YOU A SUITABLE CANDIDATE OF HYRUAN ONE?
These symptoms below will determine whether you will be appropriate to go for such injection:-
1.Diagnosed with MILD to MODERATE stage of knee OA
2.Taking pain medications
3.Not prepared for surgery.
You are advised to check with your doctor on this.
G. BENEFITS OF HYRUAN ONE TREATMENT
1.Reduce Inflammation
2.Reduce Joint Pain
3.Cartilage Protection
4.Restore Joint Function